Case report by Dr. Clarissa Jänig
Stress-associated wear due to tooth grinding and clenching have been continuously increasing. Subsequently, exposed and pain/ sensitive teeth as well as hypersensitive roots have become common reasons for visits in dental practices.
However, not every hypersensitive tooth root requires an invasive treatment, as they do not always show wedge- shaped defects or as the loss of substance is large enough to enable or justify conservative filling therapies.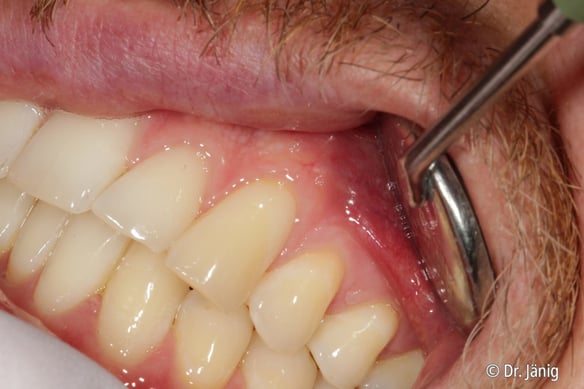 Fig. 1: Not all hypersensitive tooth roots require a minimal invasive filling therapy.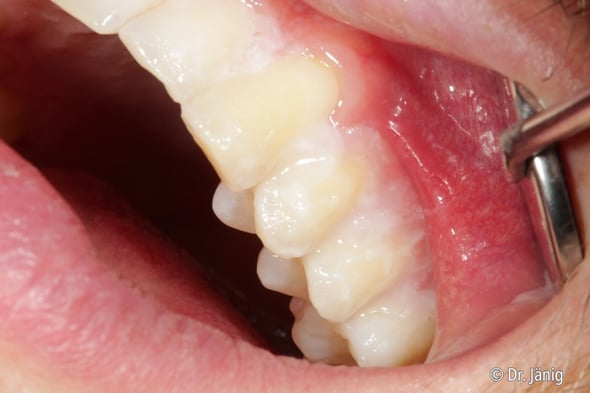 Fig. 2: Thanks to its natural, adhesion-promoting resins, Enamelast fluoride varnish adheres to the tooth surface for a particularly long time, releasing fluoride constantly to the tooth.
Patients, for whom a minimally invasive filling therapy is not appropriate, can still get some relief. The application of a fluoride varnish, such as Enamelast™, coats the exposed dentin tubules thanks to its long-term fluoride release. Thus, it successfully treats dentin hypersensitivity.
From my point of view, Enamelast fluoride varnish with 5% sodium fluoride has proven to be extremely efficient. Due to its distinct consistency, based on natural, adhesion-promoting resins, Enamelast fluoride varnish adheres to the tooth surface for a particularly long time, releasing fluoride constantly to the tooth. This superior fluoride release to the tooth leads to the closure of the exposed dentin tubules for several hours. Showing an enhanced retention to the tooth surface, varnish residues are often only entirely removed when brushing the teeth for the next time. This is the reason why a long-term fluoride release is obtained, leading to excellent results when treating hypersensitive dentin.
Patients frequently ask me for Enamelast fluoride varnish, if applicable, as they remember how this "incomparably efficient varnish with the delicious taste" worked for them.
Prior to the application of Enamelast fluoride varnish, the tooth surfaces should be as dry as possible. Then, a thin and even layer of fluoride varnish is applied on the tooth surface with a stroking movement.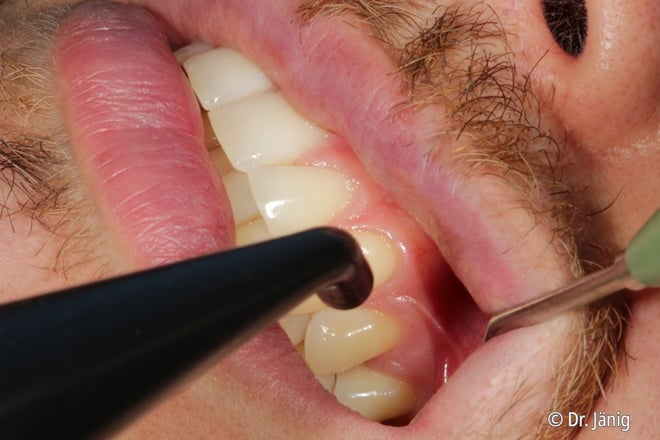 Fig. 3: Prior to the application of Enamelast fluoride varnish the tooth surfaces should be carefully dried.
Enamelast fluoride varnish is available in two different dosage forms: The Enamelast Unit-Doses in prefabricated blisters contain the fluoride varnish as well as an application brush.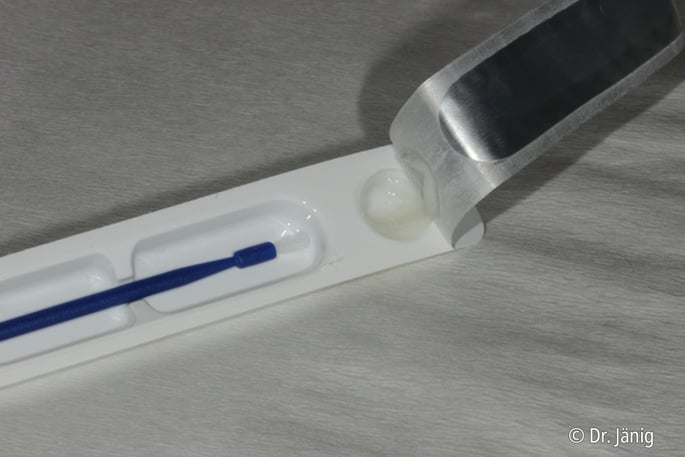 Fig. 4: Enamelast Unit-Dose in prefabricated blisters, including fluoride varnish and application brush.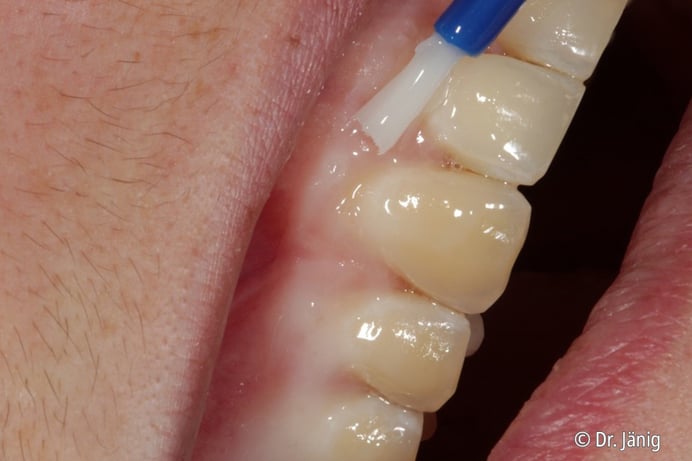 Fig. 5: Enamelast fluoride varnish can be easily applied with a brush.
Unit-Doses bear the great benefit, that they can be handed-over by the clinician to the patients for home- treatment purposes, if necessary. My patients can easily and autonomously apply the varnish on the affected areas or on sensitive tooth surfaces with the brush. Usually, there is a noticeable improvement of the sensitivity after just two applications. Patients can even use the varnish before going to bed, allowing it to work throughout the night.
The xylitol-sweetened Enamelast fluoride varnish in Unit-Doses even offers different pleasant flavours: Caramel, Orange Cream, Cool Mint, Bubble Gum and Walterberry™.
Particularly children are enthusiastic about the different flavors and enjoy, as they say, "best tasting fluoride varnish".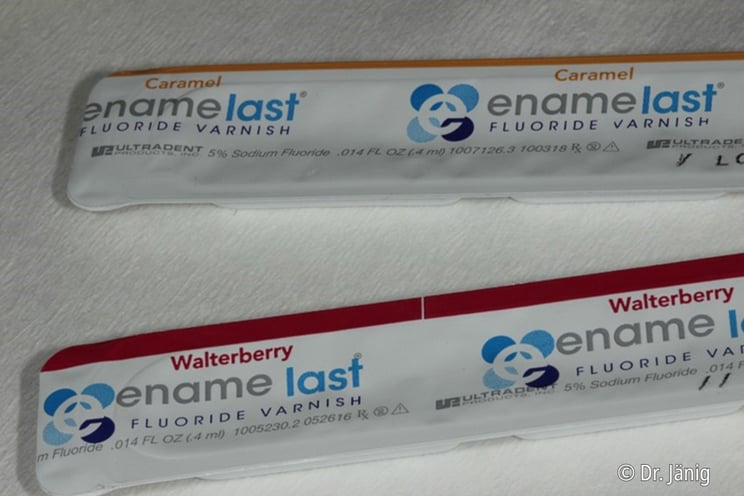 Fig. 6: Enamelast fluoride varnish in different flavors.
The second dosage form comes only in the Walterberry flavor. In that case, Enamelast fluoride varnish is applied through the proven syringe system with the special brush attachment (SoftEz™ Tips).
The brush attachment can be bent at an angle of 90° in order to obtain the best possible access. This application form is particularly suitable for the treatment of individual teeth, as the required amount of fluoride varnish per patient can be precisely dispensed. Afterwards, the syringe can be wiped down and recapped and used later for other patients.
Both dosage forms are equally efficient and user-friendly application. Furthermore, they achieve the same outstanding results.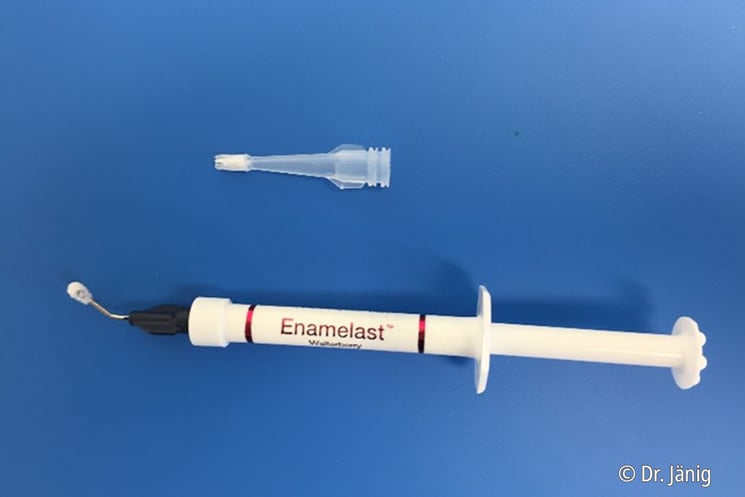 Fig. 7: Enamelast fluoride varnish in syringes.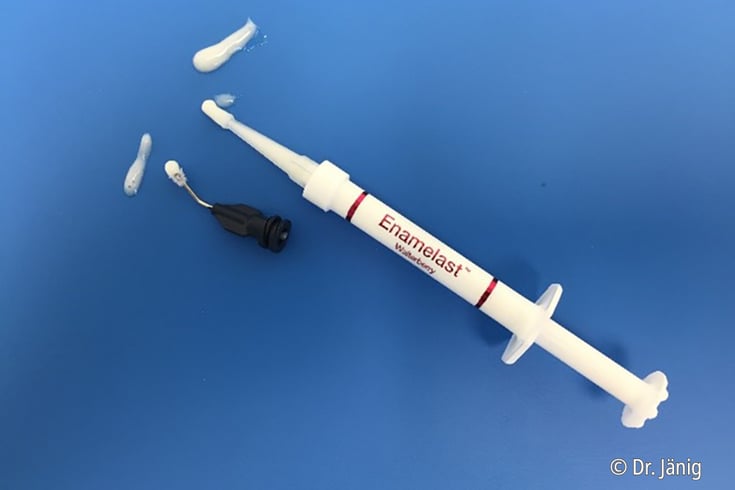 Fig. 8: Enamelast fluoride varnish in syringes with SoftEz Tips for the application.
Another additional benefit is the almost transparent to white color of Enamelast fluoride varnish. Patients like to feel the varnish on their tooth surface, without being bothered by potential discolouring effects.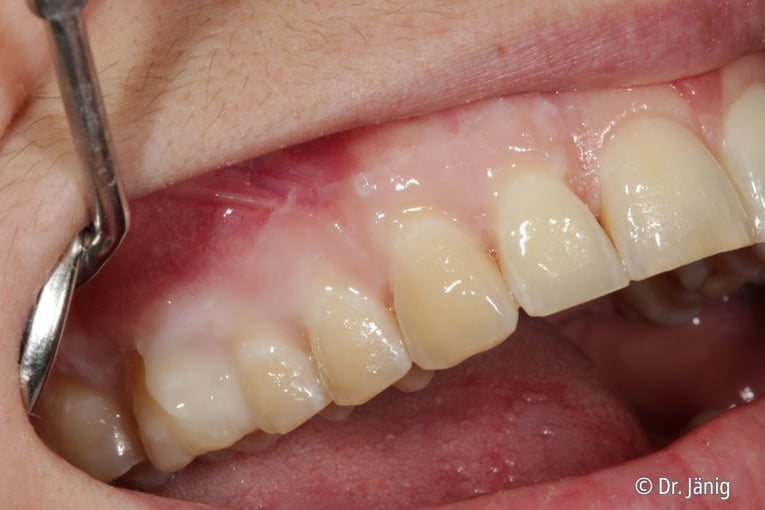 Fig. 9: Having an almost transparent color, Enamelast fluoride varnish attaches to the tooth surfaces and adheres to the tooth for a long period of time.
I personally have never seen or used any other fluoride varnish, ensuring such effective and proficient results while tasting that delicious. Enamelast fluoride varnish has already helped a large number of patients in a simple and equally ideal way. Enamelast fluoride varnish simply stands for overall success: Success for the user, being an easy-to-use, extremely effective product as well as success for the patient, as the pain can be treated for a good duration of time.
Learn more about Enamelast™ at ultradent.com/eu/enamelast.
---
About the author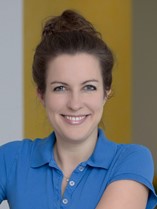 - Study of dentistry in Bonn, Germany

- Employed dentist since 2012

- Specialized in orthodontics
Dr. Clarissa Jänig
Cologne, Germany