Since its creation 29 years ago , the Opalescence™ Tooth Whitening System has continued to lead the market with innovation and improvement. It remains the leader in professional tooth whitening today and has helped millions of people brighten their smiles, giving them more confidence and improving their quality of life ! Here is a list of 20 reasons why dentists around the world choose Opalescence whitening over any other system. Check it out!
1.
Opalescence whitening has led the way in advances in tooth whitening since 1990.
Since its introduction to the market in 1990 Opalescence whitening has revolutionized the whitening industry. It was the first widely accepted professional strength take-home tooth whitening system and the Opalescence in-office professional whitening system was created shortly after. Other innovations introduced include adding flavors to the tooth whitening gel and increasing peroxide percentages for safe at-home use.

Introduction of Opalescence in 1990: Opalescence pioneers modern tooth whitening with the first sticky, viscous, sustained-release bleaching gel delivered via syringe
2.
Opalescence whitening introduced the sticky, viscous whitening gel and remains the gold standard for tooth whitening today.
Opalescence whitening gel's renowned sticky, viscous formula allows the gel to stay in place, thus avoiding gel migration to the soft tissues and preventing subsequent tissue irritation. The gel also holds the delivery tray in place, allowing the user to sleep with a tray in their mouth for maximum whitening effectiveness.

The first, sticky, viscous gel with an optimum combination of potassium nitrate and fluoride.
3.
Opalescence PF whitening take-home gel has a sustained release formula.
Opalescence PF whitening take-home gel's remarkable sustained release formula means the gel will continue to whiten over extended periods of time, whether one is using a long-wear carbamide peroxide or a shorter-wear hydrogen peroxide formula.
4.
Opalescence whitening has gained international recognition with numerous awards for excellence in tooth whitening.
Dentists and patients worldwide rely on Opalescence whitening products to achieve the white, bright smile they're looking for. Thanks to Opalescence whitening's innovations, consistent results, and safety, it has garnered the attention of many experts in the field of dentistry throughout its 29 years on the market. Some of these include recognition from industry experts such as Reality, Dentistry Today, Dental Town, and Clinician's Choice.

5.
The Opalescence whitening family's extensive product line has something for everyone.
The Opalescence whitening family includes options to fit any patient's lifestyle. Opalescence™ PF take-home whitening is designed to be used with a scalloped custom tray. It is available in various concentrations and flavors for personalized, at-home whitening. Opalescence Go™ whitening is a pre-filled, disposable tray system and allows users to whiten their teeth at their convenience without the hassle of a custom tray.
Opalescence™ Boost™ medical whitening, a dentist-administered, high concentration, in-office whitening system, gives results in about an hour .

It's been 29 years since that time, the Opalescence family has gone from one sticky, viscous 10% carbamide peroxide formula to a full menu of whitening products.
6.
Opalescence whitening is available in both hydrogen peroxide and carbamide peroxide formulas to best fit any patient's needs.
When it comes to whitening, both shorter and longer wear times are equally effective, although some patients prefer one over the other. Opalescence™ PF whitening, a carbamide peroxide formula, allows for a more gradual release, making it ideal for patients who prefer to whiten overnight or at a lower concentration for a longer period of time. Hydrogen peroxide, on the other hand, releases more quickly, requiring usage times of only 60–90 minutes per day.
7.
Opalescence whitening is formulated with a high water content.
The high water content found in Opalescence whitening gels help keep teeth hydrated throughout the whitening process. Dehydration of teeth has been known to increase sensitivity. The water content in Opalescence whitening gels also reduces shade relapse, helping patients to see a more accurate shade change during their whitening treatments.

20% water content prevents dehydration and shade relapse.
8.
Opalescence whitening comes in a variety of various flavors, is 100% gluten free, vegan, a certified Kosher product, and all take-home whitening gel is sweetened with Xylitol.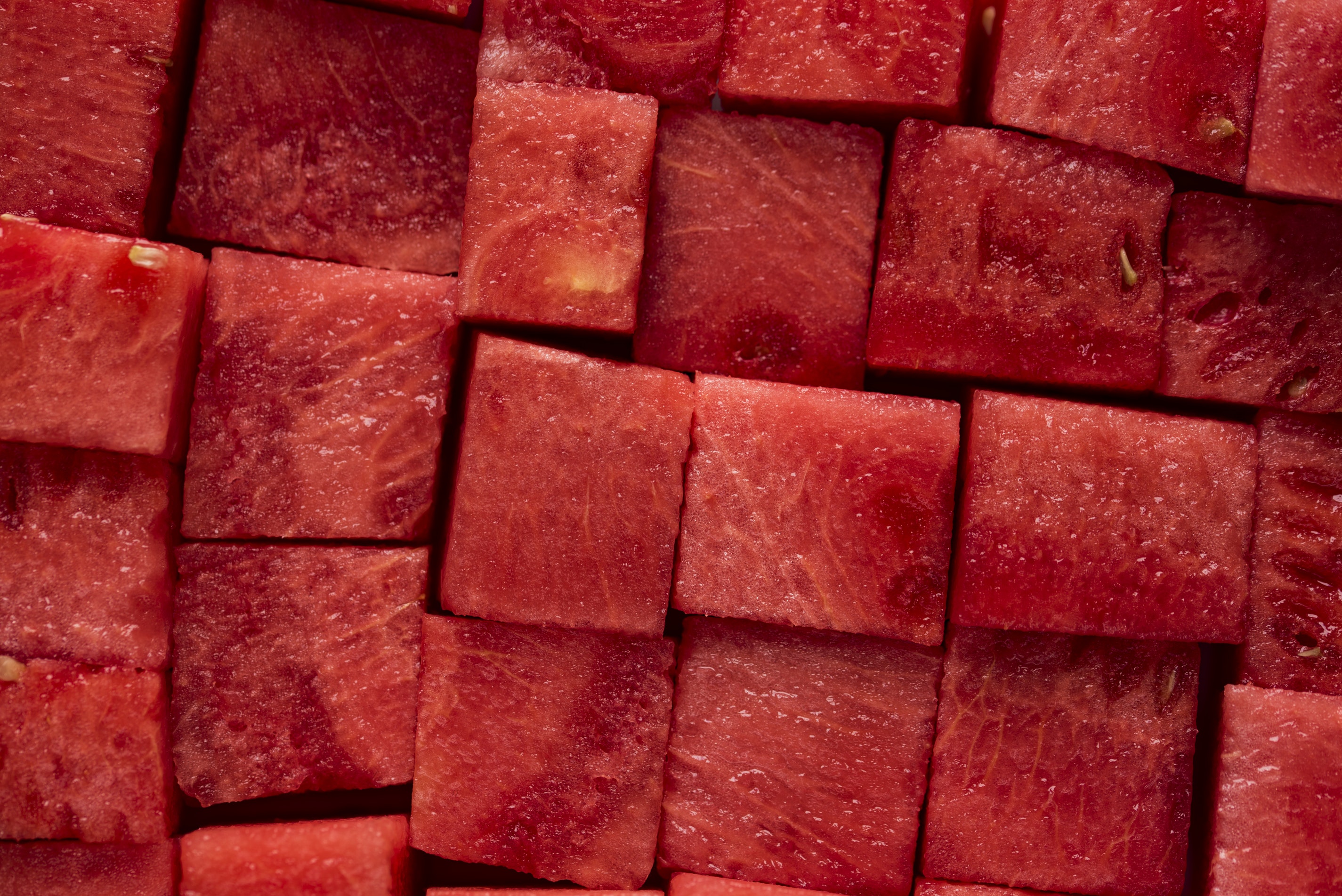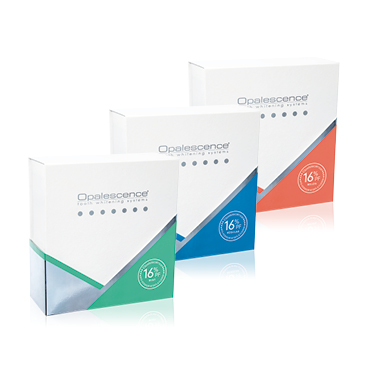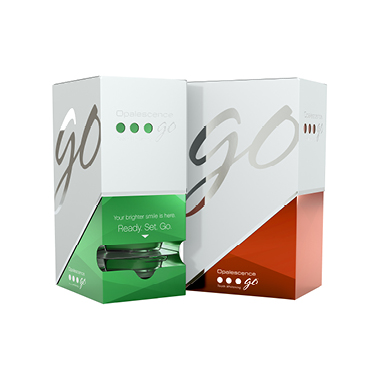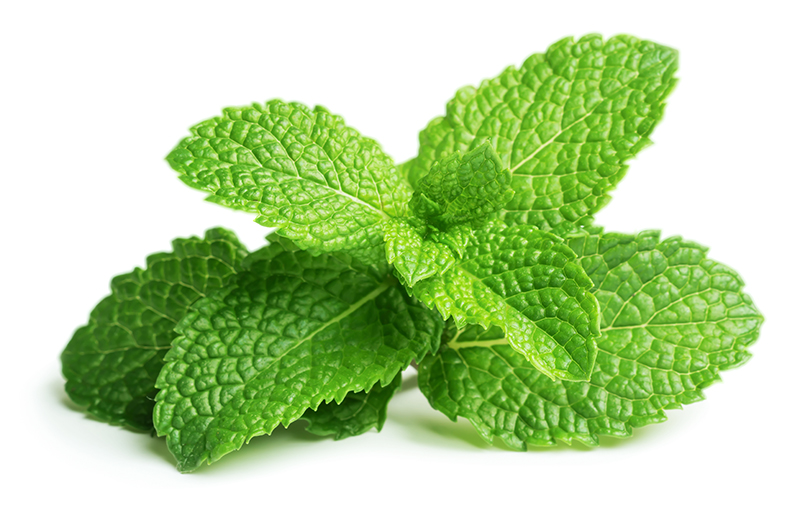 Both Opalescence PF and Opalescence Go are available in fresh Mint and Melon flavors. Additionally, Opalescence PF is available as Regular flavor.
9.
Opalescence whitening is specially formulated with potassium nitrate and fluoride.


Opalescence whitening gels contain the optimum concentration of potassium nitrate and fluoride (PF), which strengthens enamel and reduces sensitivity. Our unique formula was designed to maximize patient comfort during the whitening treatment.

10.
Opalescence whitening is neutral pH balanced.
Due to the fact that whitening gels are in contact with patient's teeth, it's essential that the whitening product's pH match the natural, healthy pH of the saliva. A low pH could potentially cause acid erosion. Opalescence whitening gel's neutral pH balanced formula helps safeguard against these hazards, making whitening a more gentle and safe experience for the patient.
11.
Opalescence whitening offers a complete line of whitening products, including:
Opalescence™ PF cosmetic whitening

The original professional take-home Opalescence whitening treatment is used with a custom tray and provides various flavors, concentrations, and wear times for the ultimate cosmetic whitening experience.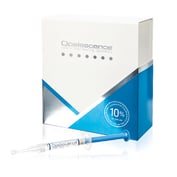 Opalescence Go™ cosmetic whitening

It's the ultimate ready-to-use cosmetic whitening treatment. Opalescence Go whitening gel comes in a prefilled UltraFit™ tray that instantly and conveniently forms to any patient's smile. It is available in Mint and Melon flavors with 60–90 minutes wear time options.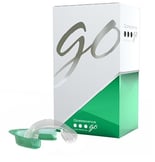 Opalescence™ Boost™ medical whitening
Opalescence Boost whitening is the premier medical in-office whitening treatment designed to give fast results. The 40% hydrogen peroxide concentration gel is chemically activated, so it doesn't require a light to work. Treatment only requires about an hour in the dental chair to achieve brilliant, sparkling results.
Opalescence™ Endo medical whitening
Opalescence Endo whitening is designed to whiten endodontically treated discolored teeth using the "walking bleach" method. The whitening gel is placed by the dentist, remains in the tooth between 1 to 5 days, and then easily removed.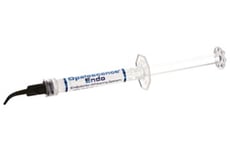 Opalescence™ Quick medical whitening
A great way to get patients started on their whitening treatment, Opalescence Quick whitening is used while the patient is in the waiting room. The dentist can demonstrate how to load the custom tray with the whitening gel and place it in the mouth. And since the patient is in the waiting room, if they have questions or experience sensitivity, the office staff is there and available to help immediately.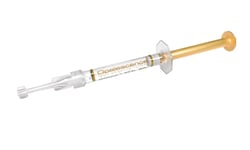 12.
Opalescence whitening is only sold by dentists.
Ultradent Products is committed to high quality dental care. Even before the EU amendment for the Cosmetic Directive, Ultradent Products encouraged dentists to be involved in the whitening process. Thus, Opalescence whitening products are only available through a dental professional.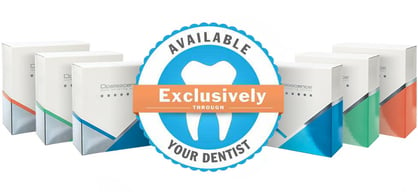 13.
Opalescence whitening gives dental professionals and patients flexibility with their whitening options.
It is important that a whitening regimen must be easy and convenient for the professional, but more importantly, for the patient to ensure consistent follow-through.
14.
Opalescence whitening products can be combined to maximize effectiveness.
While each of Opalescence whitening's products and systems are extremely effective by themselves, many dental professionals recommend combination treatments to best meet their patient's needs. For example, a dental professional may complete an Opalescence Boost medical whitening procedure in-office and then recommend Opalescence Go whitening trays for touch ups. It's also a great idea to add Opalescence™ Whitening Toothpaste to every patient's whitening regimen, as it keeps their smiles bright and healthy.

Opalescence Whitening Toothpaste are an easy and effective way to maintain a bright, white smile. They are specifically formulated for high levels of fluoride uptake while remining gentle enough to use every day.
15.
Opalescence whitening offers special products for unique cases.

No matter what type of staining or discoloration, Opalescence whitening has the right product to brighten any smile. For example, Opalustre™ slurry, a chemical and mechanical abrasion paste, is designed to permanently remove superficial discolorations and abnormalities while still being minimally invasive.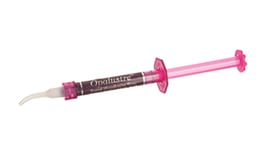 16.
Opalescence whitening products offer quality you can trust.
Ultradent Products has long been globally synonymous with quality. Our in-house research and development team strives for continuous improvement in all our products, from manufacturing to quality control. From conception to packaging, excellence directs the process.
17.
Opalescence whitening is always administered by knowledgeable and trained dental professionals.
Patients can trust their dental professional to help personalize their whitening journey and adjust the treatment as necessary.
18.
Opalescence whitening is available in countries with the most rigorous regulatory standards.
Ultradent Products and Opalescence whitening have proudly pioneered government and dental certification of our products around the world, and have maintained an outstanding presence in these markets for decades.
19.
Opalescence whitening is proud to help support humanitarian missions internationally.
Ultradent Products and Opalescence whitening are committed to helping countries around the world by providing and donating dental products to humanitarian causes. In 2018 alone, we donated over €413,000 worth of dental products, fulfilling more than 300 humanitarian support requests in 76 countries.

All proceeds from Opalescence whitening procedures through the Smiles for Life Foundation go to underprivileged children.
20.
Opalescence whitening is the world leader in professional tooth whitening.
Opalescence whitening has set the bar when it comes to professional tooth whitening with the quality and reputation we have built with clinicians and patients. Since 1990 Ultradent Products has given dental professionals in more than 100 countries the highest quality when it comes to whitening products.
It has truly been a pleasure to serve who we consider to be the best dental professionals around the world. We are proud to continue to provide them with the products to help their patients obtain their whitest, brightest smiles.
Learn more about Opalescence whitening here or on www.opalescence.com/eu