More exhibitors, more visitors and noticeably more international flair. This year IDS Cologne once again proved its exceptional position as world's leading dental trade show.
For Ultradent Products it has been some very successful days, too. The new booth concept, various activities and new product highlights attracted a large number of interested visitors from dental practices as well as numerous dealer partners to the booth.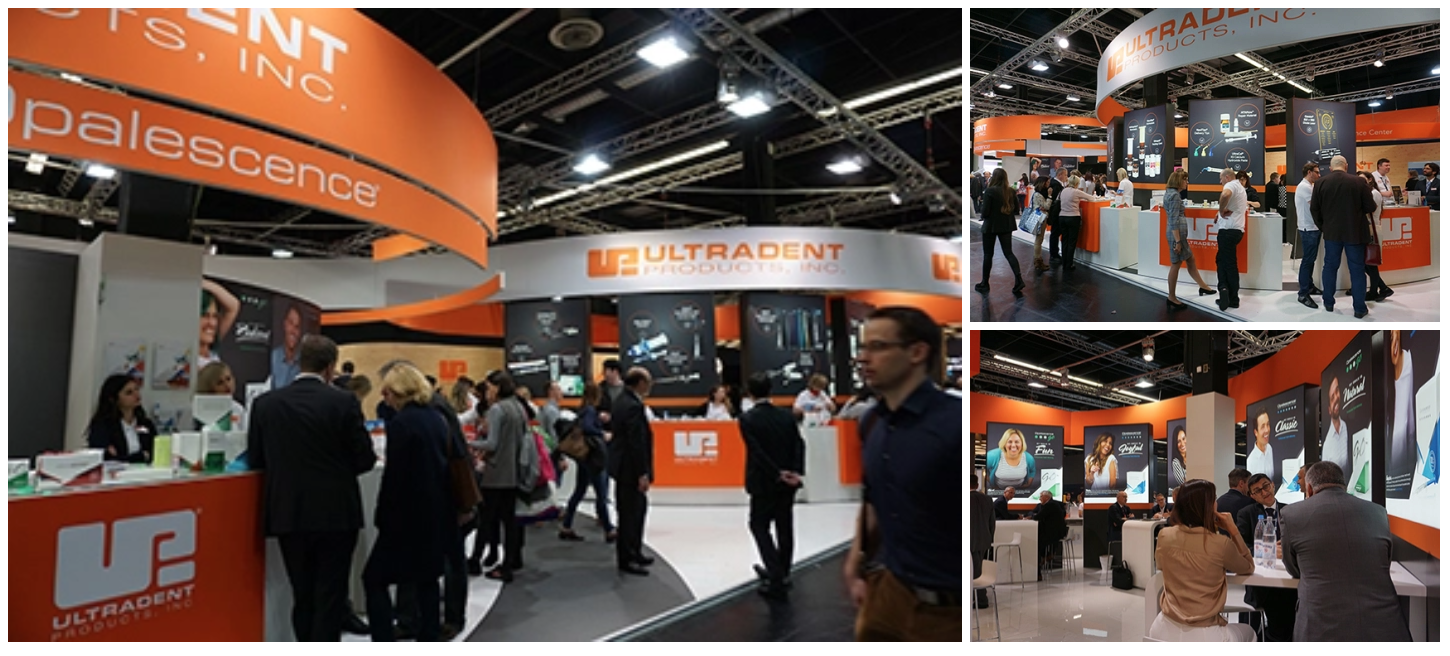 The booth concept followed a more digital and modern approach and the displays of the new "My Smile is Powerful" campaign certainly drew a lot of attention. The intention of this new Opalescence® campaign, that was officially introduced at IDS, is to celebrate the beauty of a natural smile and to express authentically to which extend a brighter, whiter smile can make a difference in so many ways. By means of normal people, instead of professional models, and their personal stories, the campaign shows how easy it is to integrate cosmetic tooth whitening into every lifestyle and how dentists can help their patients getting the stunning smile they feel confident with.
Check out www.opalescence.com/eu/mysmileispowerful for more details.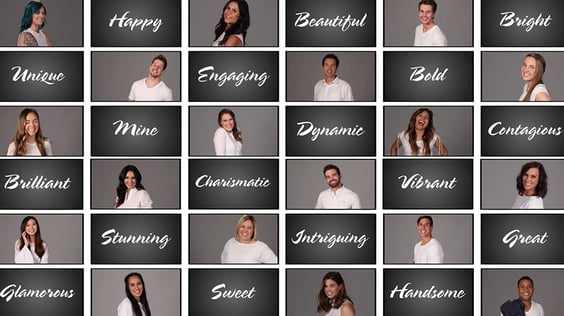 But not only the new campaign drew the attention towards Opalescence, the leader in tooth whitening for more than 25 years. Opalescence Go®, Opalescence® PF and Opalescence® BoostTM was presented in a new look. A more sophisticated and high-quality packaging that underlines the products' attributes of being professional and state-of-the art.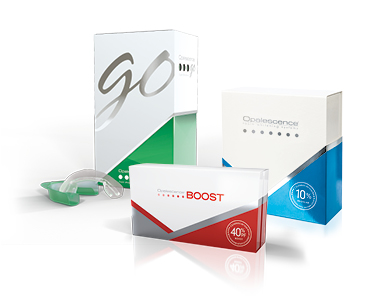 During IDS visitors hat the opportunity to watch, or even take part, in in-office whitening sessions that were streamed live on to a big monitor as well as to try Opalescence Go as part of the popular Opalescence Whitening Live-Test. Opalescence Go is the professional alternative to over-the-counter whitening solutions. Thanks to prefilled UltraFitTM-trays it is very convenient and ready to use out of the package. Participants of the Whitening Live-Test during IDS evaluated the product and its treatments results very positively. Especially the easy handling convinced 98% of the attendees. 95% confirmed the pleasant wearing comfort and 95% would recommend Opalescence Go to their patients.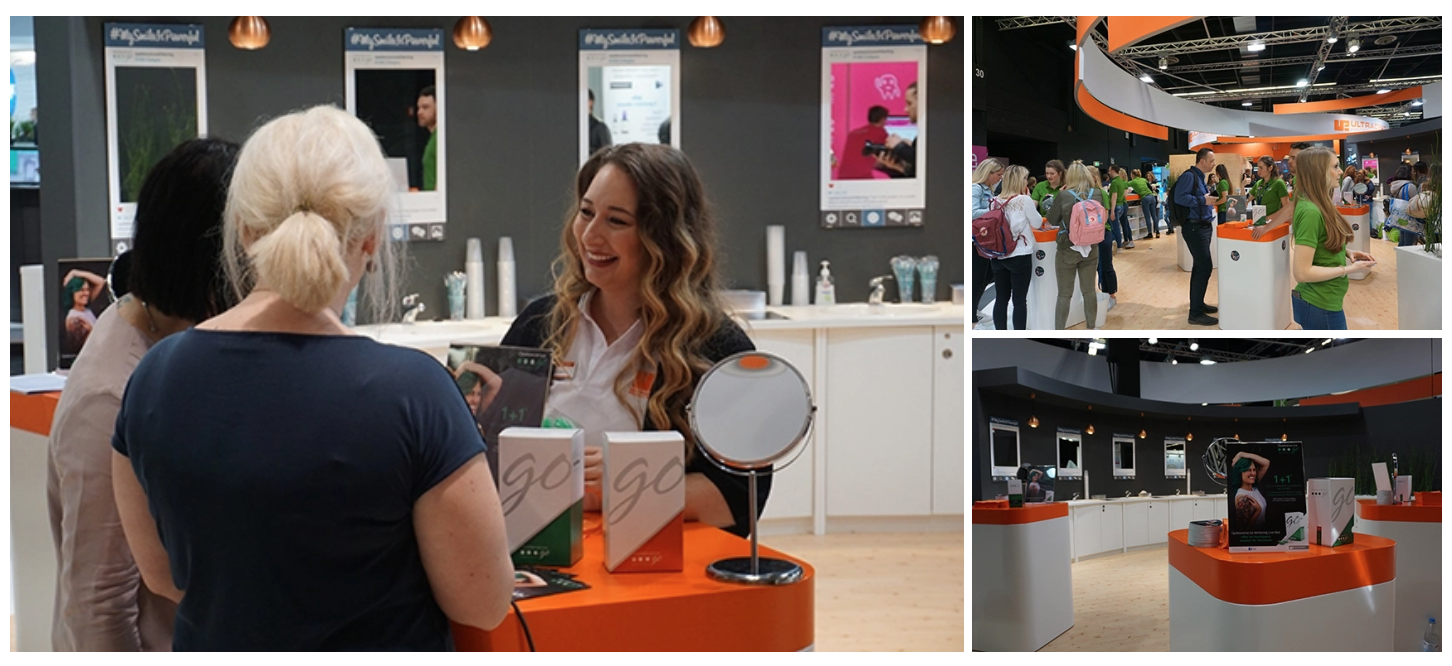 In addition to a series of proven products, we were proud to introduce some new highlights at IDS. Of particular interest for visitors was our new Endo-EzeTM MTAFlowTM. The new endodontic repair cement with Mineral Trioxide Aggregate offers a broad spectrum of indications and a fine-grained, bioactive powder in combination with a liquid/gel combination that can be mixed easily into every consistency needed. In a thin consistency it can even be applied with a 29ga NaviTip®!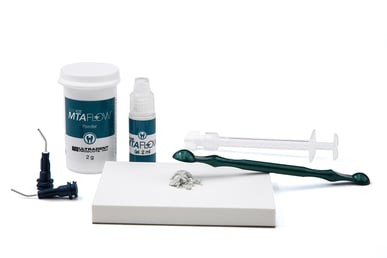 Another highlight was the VALO® Grand Corded, a new LED broadband curing light that visitors could catch a first glimpse at. The VALO Grand was first introduced as cordless version in 2017 and features everything you've come to love from the VALO® curing light family, but with a 50% bigger lens. The 12 mm lens is designed to easily cover a 10 mm molar for quick and effective curing. The power button on the underside allows for more intuitive operation. The VALO Grand Corded version will be available from May on.
For the very first time, guests had the opportunity to deepen their knowledge beyond product information within a series of exclusive expert sessions. International speakers provided valuable insights into current topics and questions concerning treatment protocols, new treatment options and innovative products. Solutions, facilitating aesthetic and endodontic restorations and an ideal light curing process, lead to lively discussions and profound expert discussions.


The Ultradent Products social media channels informed frequently about the happenings at the IDS booth. This way, the fans could easily follow the live interviews and live videos.
We look forward seeing you again in 2021!